Before Christmas I put together
a 10-day series of Christmas crafts and gluten-free cookie recipes
for people to do by themselves or with their child, mom, friend-- even thinking about the crafting gave me a huge jolt of creative aspiration. I am gung ho to take that creative surge into 2020-- I will call it "my 2020 Vision."
While I love fabric art-- art quilts and the like-- I do not own a sewing machine, and confession, I am not a good seamstress/sew-er. But I absolutely drool over the quilts I see that express feeling and perspective in much the way that artists do without other media.
So, I have been spending quite a lot of time on Pinterest lately, and guess what I found? I found a delightful way to do "fabric art on canvas"-- in other words, to paint a picture on a canvas with pieces of fabric-- no sewing required!
Fabric Art on Canvas
Here are some examples with links to their sites where the artists tell about the process of making this particular fusion of quilting and "painting" or mosaic.
1. The portrait of "Duke" above is a work by Barbara Yates Beasley who specializes in animal portraiture. She describes Duke as an empathic little guy at a B&B who looks to offer a little extra loving to people who are missing their own doggies. This beautiful piece of fabric on canvas art is not for sale, but if you
go to Barbara's site here
, you can see available pieces for sale and she is open to commissions for you to have your pet depicted on canvas this way.
2. The above fabric mosaic on canvas was
downloaded on Pinterest by the artist Kristina Jones.
She also has some other beautiful mosaics with public domain that you can look up.
3. Above, artist Ruth Warren creates the work called "The Red Hibiscus" using both fabric pieces and tissue paper.
She tells HERE
how she did the shading that was necessary to delineate the petals on the flower.
Soft Art
Work of artist Serena Garcia Dalla Venezia HERE
There is something so warm and inviting about the 'soft art' tapestries of Serena Garcia Dalla Venezia, an artist working from Santiago, Chile. You can see a little more of Serena's soft art and a little about the process of creating it at
her page HERE at Cargo Collective.com
GRANNY WANTS TO RUN WITH THE ARTISTS...
If you are like me, you want to take at least one of the pictures above and take a look at how it is done and try to replicate the process in some small way. Let's be bold this season-- even if we don't have a sewing machine or we do but aren't inclined to sew, we can buy some canvases at the dollar store and find enough recycled worn clothing to make a start with a small fabric art project. I'm game! Are you? If you do a small (or large hahah) project, please let me know and I would be so pleased to highlight it and your journey here on this blog.
All the best! ~Cynthia
HOW ABOUT THIS WORK OF ART??
YUMMY VEGAN ICE CREAM SUNDAE!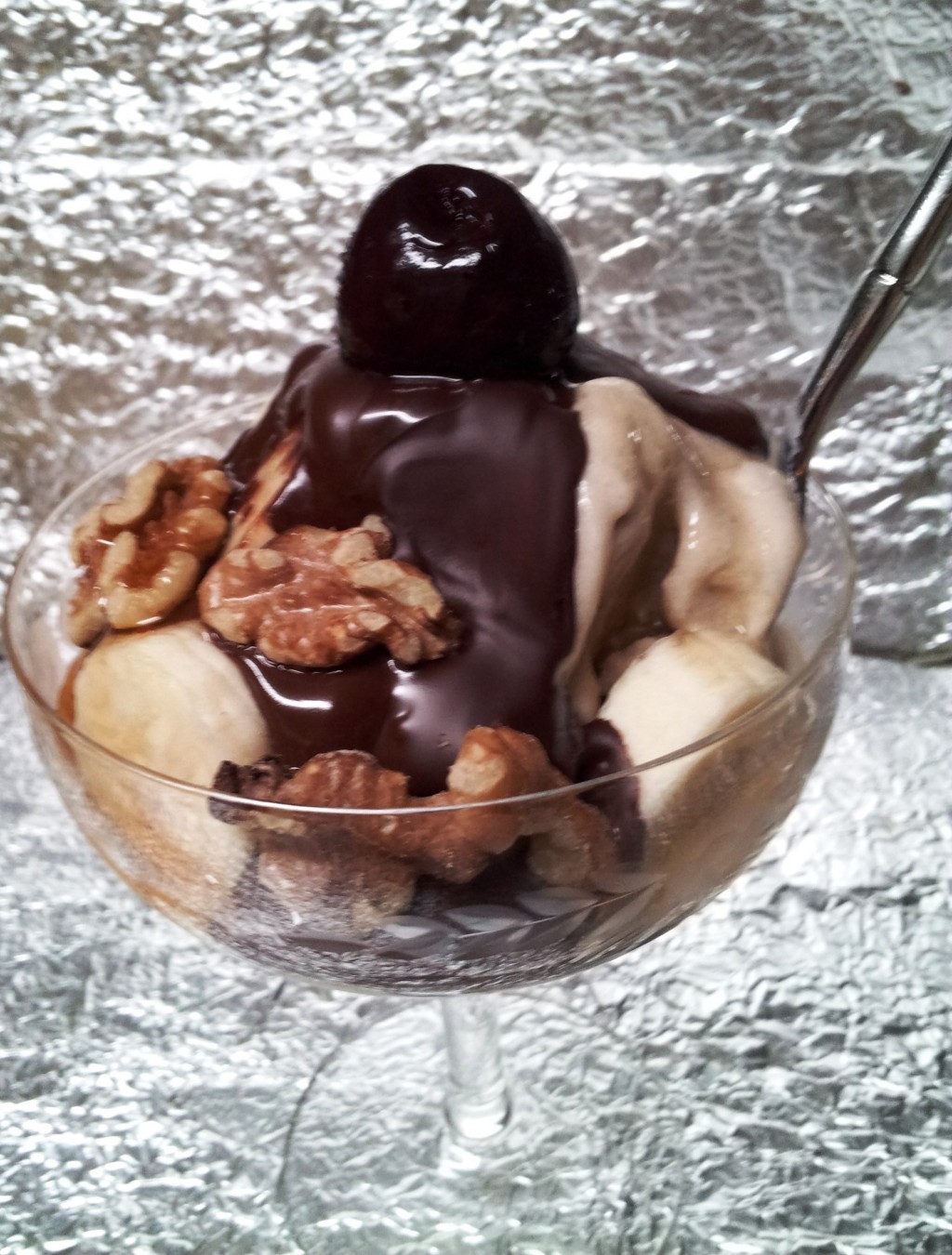 Fab DIY Chocolate Maple Walnut No-Churn Vegan Ice Cream Sunday. Click on picture or HERE