Get link

Facebook

Twitter

Pinterest

Email

Other Apps
Thornless Blackberries are the most prolific fruit in our back garden.
Thornless (or prickle-free) blackberries are a cultivar of other blackberries
-- maybe wild blackberries, but most often, other commercial varieties, such as loganberries.
Wild blackberries still spring up with wily abandon on most empty lots in the Pacific Northwest (Canada and the USA).
When we came to Vancouver Island nine years ago this Fall, I was thrilled to hike around our neighborhood berry patches with a pail every summer. Most of our neighbours were quite incredulous at my industry-- why was I picking so many berries? Most of them picked enough for a pie or a few jars of jam, and that was it. The novelty had worn off. They had so many other wonderful fruits and berries to choose from, many growing in their yards. At the time, my husband and I were falling in love with-- actually, fast becoming addicted to-- green smoothies. We were amazed by the simple abundance of the FREE blackberries. We filled up our freezer with them. We chugged blackberry smoothies all winter. You can find some delicious blackberry smoothie recipes
here
.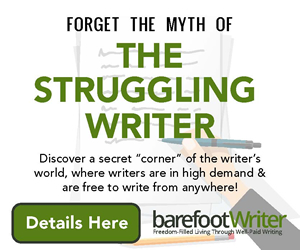 A couple of years after we arrived our then-Pastor sold his house and moved
. Before doing that he thoughtfully (well, maybe not thoughtfully if you were the purchaser of his property, lol) dug up some of his prized plants and gifted them among friends. We were very privileged to get his most beloved Thornless Blackberry bush. We positioned it in a far corner of the yard, set aside as a sort of 'arbourage' or minor-orchard. For the first two or three years the bush did not put out anything substantial-- in fact, we forgot about it for the most part.
Then, in about year #3 I was doing some sort of clean-up work and came across what had been "that little blackberry bush".
Imagine my surprise to find that some of the branches were well over 6' long, dragging their bounty of berries into the neighbours' yards (3 neighbours' yards, as a matter of fact).
Since that time I have been harvesting a good portion of our winter's berries from the sole [overgrown] bush.
This year I get 1/2 to 3/4 of a 1-gallon pail of berries picked each morning. What we don't use in our morning smoothie goes into a bag in the freezer. It is loaded. The wasps covet this bush as well. I happen to respect the hard-working ornery little critters do (to keep down other insects) earlier in the season, but I will keep an eye out to see that they don't suck away more than their share.
Here is a fascinating video by a guy
showing the method he uses of
espalier
-ing his blackberries. I plan to do a sort of modification of this to get my blackberries into submission.
The benefits of not having thorns is huge! Health benefits of the Blackberry are also huge:
rich in bioflavonoids and Vitamin C: strengthens the connective tissue-- collagen-- and maintains elasticity and flexibility of the body's arteries and veins allowing for healthy blood flow-- may help to alleviate varicose veins
low in calories, and of course, low on the glycemic index-- only 62 calories per cup
very low in sodium
very high in antioxidants- in fact, the HIGHEST of berries - but to get a real anti-cancer boost, it is important to eat the blackberries au naturel-- skip the cooking and pass on the sweeteners (smoothies count as being in a natural state!)
Eat them raw everyday and be guaranteed that your brain is alert and clear of "fog"
The high tannin levels (tannin gives tea its bitter edge) in blackberries may calm down intestinal pain and inflammation, subdue diarrhea, and alleviate hemorrhoids
Make a tea with the (bitter) leaves, using honey or stevia to mask the flavour-- an uplifting morning drink with none of the caffeine stimulation of coffee
Juicing the berry regularly can help people with menstrual problems because it's effective in helping the blood to clot
Here is the Blackberry plant this year:
Here is a pile of things you can make with blackberries (just click to see):
Get link

Facebook

Twitter

Pinterest

Email

Other Apps