Sweet Potatoes from California on the Left & my son's Homegrown 'Radiance' Sweet Potatoes to the Right!
When I buy sweet potatoes-- the ones with the orange flesh-- I generally call them 'yams' and they generally come from California. (My son was very serious about their being sweet potatoes-- here is information about
the difference between a sweet potato and a yam
).
Sweet potatoes figure in a lot of Southern U.S. cookery, and have made their way into Canada over the years of my adulthood. I do believe that you could buy them in a can (yuck) when I was a child, but that was about it. In Northern Saskatchewan, where potatoes were always white.
I remember eating them caked with brown sugar. The taste of the sweet potato was unfamiliar and not as comforting as the good old "Irish" or white potato I grew up with, so the sweet potato with the addition of brown sugar just seemed... disgusting.
This beautiful orange flesh makes me call this a yam-- but it is a sweet potato!
But then, more years rolled by and I became a vegan. I began to really enjoy the sweet potato (still calling it a "yam")-- in savoury casseroles, in soups, even as a dessert pie-- and of course, as fries!
So, this year our vegetable-farmer-son grew sweet potatoes for the first time! On an acreage in deep boxes near Powell River on the Sunshine Coast of British Columbia.
The lot of the sweet potatoes from his harvest-- some were in the 1# range, many were like peanuts lol
The fruits of his labour are really pretty amazing! He had many little puny ones, of course, but in general the plants put off about 3-5 tubers-- some weighing in the range of 1 pound. (He said he saw organic tubers at Whole Foods that were in the 2 pound range, but there is no Whole Food Store around here, so I didn't see those.)
And he really didn't get his cuttings into the ground until July, by which time the tubers had begun to develop in #1 nursery pots and grew, as a result of the cramming, crooked. He plans to do his own cuttings this coming year, and be ready to go earlier. If we enjoy the hot summer we had for the last couple of summers, he hopes to get something like 100# of sweet potatoes with a goal of 200# in years to come.
Add the cuttings to a cup of water for about 4 days to sprout
So, you can start your own plants by cutting the vine stems and putting them in a cup of water for about 4 days to root, and then into the number #1 pots with some soil, or maybe right into the ground. They grow straight downward.
Sweet potatoes love sun and heat. Our son only watered his plants at the time of planting and later on when they were particularly dry.... that is TWICE over the growing time!
He grew them in a 4 x 8 raised box with soil amended with peat moss, cocoa coir and compost. He mulched with fur chips. He thinks that they would do well in a green house or covered with a sheet of plastic to suck up the heat.
You can read more about/order the cuttings for the new variety called "Radiance"
here
from the Vineland Research and Innovation Centre in Ontario.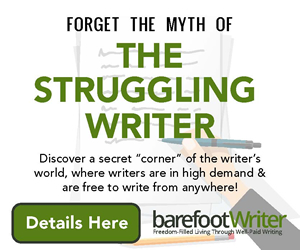 SOME FAB VEGAN RECIPES FOR SWEET POTATOES